Act Now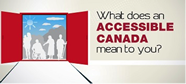 The Government of Canada is leading consultations to inform planned accessibility legislation.
In-person sessions are coming soon to your community. Now is the chance to have your say. Read more.
Sign Up for a Voice of Our Own
A quarterly newsletter from CCD.
Press
From time to time, CCD issues press releases, to bring public attention to timely and newsworthy issues.
Recent Press Releases
2016
December 23, 2016
December 17, 2016
November 25, 2016
November 16, 2016
October 31, 2016
September 22, 2016
June 15, 2016
April 15, 2016
March 23, 2016
March 1, 2016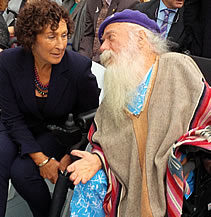 Jim Derksen and Melanie Panitch at the opening of the Canadian Human Rights Museum.